CAR AUDIO & ELECTRONICS
A car can be a great place to enjoy your music, but what happens when your vehicles sound system is below par? Many of today's vehicles are coming with Integrated diagnostics, data connectivity, multi-media solutions & more than ever, we are well connected to a vast array of your favorite music tracks. Our trained technicians at Sounds Good Stereo can help upgrade any vehicle on the road, perfectly.
DESIGN CONSULTATION
Great system design translates into a great end result. The design team at Sounds Good Stereo is dedicated to ensuring that, through superior system design, you get the absolute highest performance and reliability for your vehicle.
SYSTEM INSTALLATION
The trained installation professionals at Sounds Good Stereo understand the importance of using high quality materials & installation techniques for your vehicle.
CUSTOM FABRICATION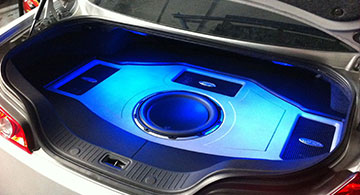 We take fabrication a step further, our designers utilize the existing body lines & esthetics of the vehicle for their designs. We utilize the factory match materials from all makes including exotics & we ensure the integrity & craftsmanship will compliment the vehicle for many years down the road.
SPEAKER REPLACEMENT
Replacing your speakers will provide the largest improvement in sound quality. All speakers sound unique & a simple overlook of "specifications" will not tell you how the speakers sound. Only your ears & professional advice can determine what speakers will work best for your vehicle.
ADD A SUBWOOFER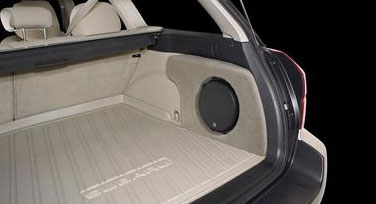 Some people develop a negative opinion of subwoofers when they sit next to a thumping, vibrating car at a traffic light. This is far from the typical setup in our customers vehicles. We integrate the subwoofer system to compliment the audio system, similar to your home theater system. Adding a subwoofer to your factory system is a easy upgrade & can improve the overall musical experience.
ADD AN AMPLIFIER
Some people think that amplifiers are just for car audio enthusiasts who want the whole world to hear their bass. In reality, an amplifier is a key product for anyone who cares about great sound quality and awesome music. An amplifier can provide cleaner sound, more power and better performance.
RADIO REPLACEMENT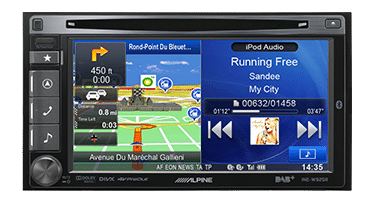 Still rocking that outdated radio or CD player? We can help you ditch the antique and upgrade to one of our modern units that have the features you really want, and some you may not even be aware of. Bluetooth integration, Navigation, Mobile Device Connectivity, and Media Streaming are just some of the features a modern unit can provide. And rest assured we utilize specific quality parts to ensure a perfect fit and finish for professional installation in thousands of vehicles on the road today.
SYSTEM TUNING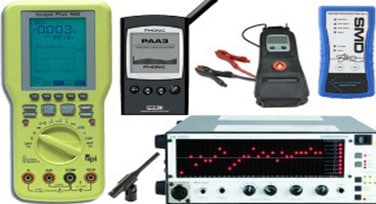 Integrated audio systems and communication are becoming more complex, and this requires the use of modern and refined tools. But rest assured your vehicle is in the hands of experts and you will be amazed at the results!
BLUETOOTH STREAMING
With Bluetooth capabilities becoming more commonplace, you can eliminate those pesky wires. Adding Bluetooth technology has many benefits. With voice activated controls you are free to make and receive calls, operate your media controls such as pausing, skipping and rewinding tracks, and even pause to take incoming calls then resume once your call has completed. Just imagine, all of that control without ever lifting a finger or taking your hands off the wheel.
SIGNAL PROCESSOR
Take your audio experience to the next level with a signal processor. Like the ones used in concerts, they allow you to fine-tune your audio experience to suit your specific taste. Utilizing a signal processor we have full control over the audio system via laptop and adjust the system until you are completely satisfied.
SOUND DAMPING
Metal and plastic door panels are a far from an ideal place to install speakers. The thin metal and plastic vibrates and has a detrimental effect on the quality and accuracy of sound. Adding deadening material to your door panel it reduces those vibrations, creates a more stable environment for your speakers, and greatly increases sound quality throughout the vehicle.
OEM INTEGRATION
With modern vehicles incorporating newer technology into their factory systems out of the gate, not all include one or more features you've always wanted. This is where our integration specialists excel. Our experts can add just about any feature you can imagine. Always wanted a back-up camera, Bluetooth integration, mobile device streaming, and more? This is where our professionals have you covered. And best of all, most of these options can be integrated directly into your factory system!
The highest standard of installation & service
Our trained staff provides the best installation & service in the Miami, Hollywood, West Palm Beach, Weston, & Fort Lauderdale areas.
Customer Service
Our customers are our number one priority. We do this through constant communication, honesty & taking pride in our work.
Local Facility
We are conveniently located in Hollywood / Fort Lauderdale, FL to answer any questions you may have before & after your purchase.
Professional Installation
Over 30 yrs of professional installation on thousands of vehicles & continued training sets us apart from the competition.
Excellent Warranty
We offer a Limited Lifetime Warranty on our labor & offer the best products in the marketplace to ensure a long lasting aftermarket upgrade in your vehicle.